Mavrovo National Park
Hiking trails in Mavrovo and general informations about Mavrovo region
History of National Park Mavrovo
The Mavrovo National Park is the largest of the four national parks of Macedonia. Located in the west of the country, it spreads over an area of about 780 km2 (300 square miles) and is characterized by deep canyons, lakes, and dense forests that abound with diverse wildlife. It was established in 1949 by a law passed by the National Assembly of Macedonia; later the legislation was changed to enforce a much stricter protection system, dividing the park into three zones: strict nature reserves, managed reserves, and a tourist zone.
The relief of the park contains three Alpine mountain systems: the Šar, Korab and Bistra mountains. The Šar and Korab exceed heights of 2700 m (the Korab peak, with its 2764 m, is the highest in North Macedonia). These mountains are distinguished by chains of snowy, jagged peaks and broad grassy plateaus below them. Between the three mountains extends the Radika gorge for more than 25 km (16 miles). Vertical cliffs exceeding 300 m (980 feet) rise above the waters of the Radika river.
The park area contains other interesting natural phenomena—the highest waterfall in the Balkans (with a vertical fall of approximately 120 m), alpine bogs in the Šar mountains as remnants of the Ice age, rare karst relief (including beautiful caves) in the Bistra mountains, as well as numerous glacial lakes throughout the Alpine zone.
The national park, the lake and the region are named after the village of Mavrovo.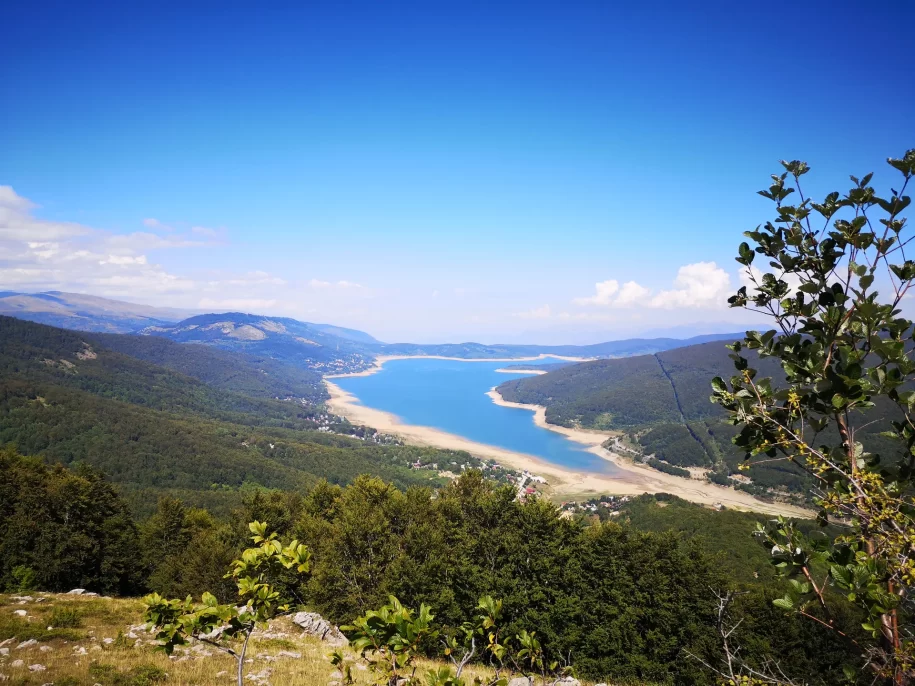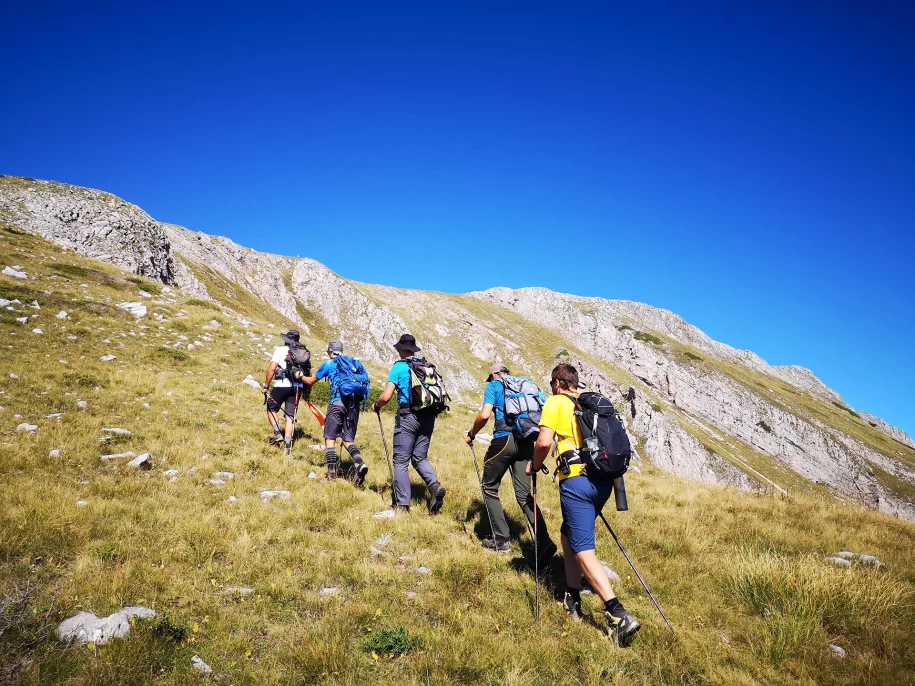 Tourist map of the National Park Mavrovo
On this tourist map, you can see all Tourist-Recreational Zones. In general, it has several zones of Mavrovo National Park.
Tourist-Recreational Zone Mavrovo Lake
The Mavrovo Lake tourist-recreational zone encompasses the areas of Mavrovi Anovi, Bunetz, Mavrovo ski terrains, Leunovo, and Nikiforovo with the ski terrains Sandaktash and Kichinitsa.
Tourist-Recreational Zone Radika
The Upper Radika Area with the localities Rech and Adzina Reka River.
The Lower Radika Area and Mavrovska Reka River with the locality Trnitsa, the Monastery Sveti Jovan Bigorski (St. John the Baptist) and the villages Janche and Galichnik.
Southern Shar Planina Mountain Area with the localities Tsrn Kamen and Bogdevo.
Korab Mountain Area with the villages Tanushe, Ribnitsa, Zhuzhnje, the ski terrains bellow Golem Korab and from Shilovert to Lukovo Pole.
Deshat Mountain Area with the villages Zhirovnitsa and Bitushe
Tourist-Recreational Zone Bistra
Lazaropole Area,
Seltse, Rosoki and Tresonche Area.
For a larger version of the map click on the map.