Finally we can say that our National parks are starting to offer new and interesting activities that we can enjoy. The Via Ferrata named "Dobroja" (by the local name for the Juniperus foetidissima tree species) is a great escape place in Ohrid region where you can escape and have a great time and experience of great landscapes and endless views of the whole Ohrid Lake and region. 
So how our adventure started? After spending half of the day on the beach by the lake we have decided to catch the sunset on some of the spots that offers Via Ferrata Dobroja. If you want to catch the sunset make a really good calculation when it will be the sunset so you catch really good moments. One tool that you can use is Sunset calculator that you can find here: https://www.suncalc.org/
The starting point is from the Korita picnic area, along an easy 1.2km long hiking trail with an average duration of 30 minutes. The starting point of the Via Ferrata is at an altitude of 1465 m, and the highest point is at 1685 m. The total length of the Via Ferrata is 535m, of which 145m is climbing vertical rocks, properly equipped with stairs.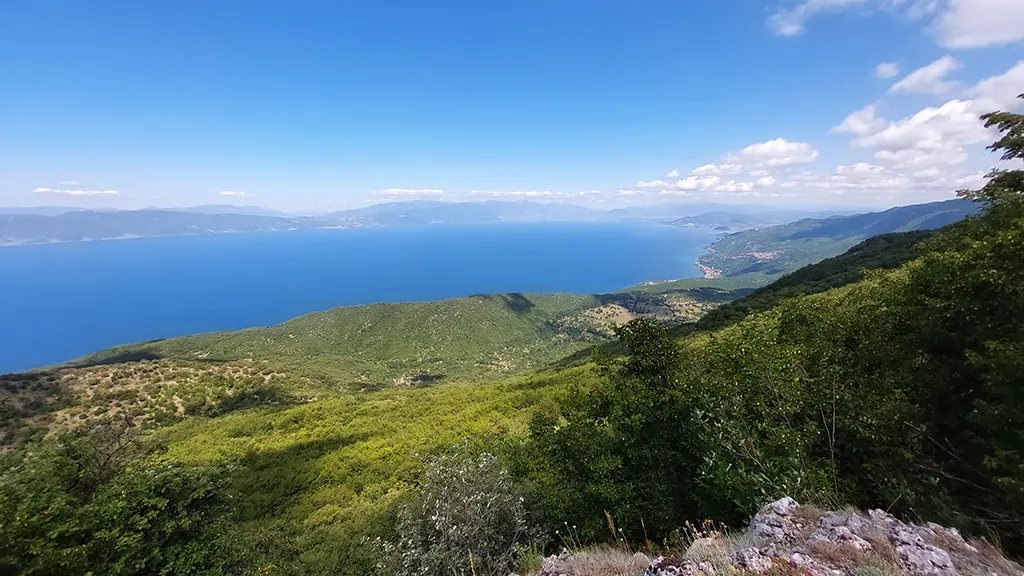 The rest is walking on exposed terrain, provided with a safety line (metal rope), in continuity along the entire length. The vertical sections are divided into three segments, with lengths of 40m, 52m, and 53m, with options between them for a safe exit of the Via Ferrata and going down on an easy hiking trail. The most complex and difficult segment is the last one, which the Via Ferrata continues along exposed mountain terrain for a length of 210m, from where it descends along an easy hiking trail to the starting point and the Korita picnic area.
On starting point and on every section of the Via Ferrata you have info signs and if you don't have experience in this kind of adventure be careful. Read carefully the information and you MUST use the proper equipment for this kind of activity.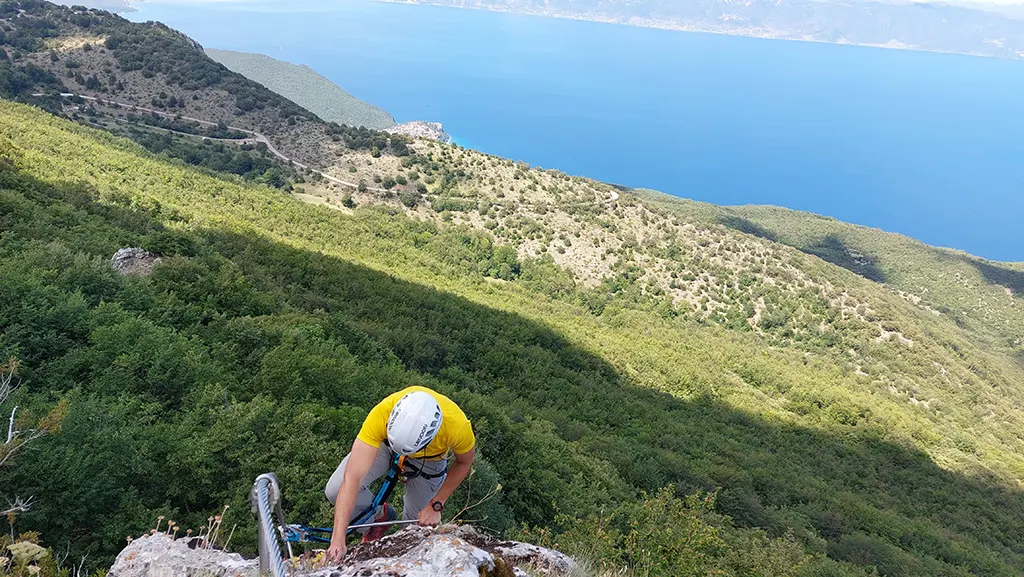 The first two sections in general are easy to climb and if you don't have some experience in this activity. 
Use your time to stop on some parts and enjoy in really great views that are spreading around you.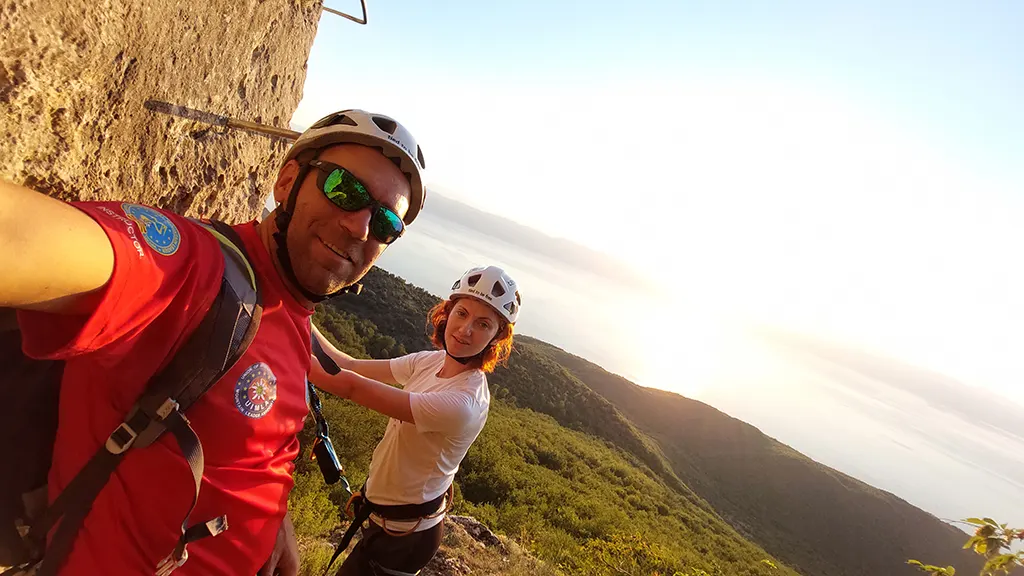 The third and last section is longer and can be a little bit difficult to climb because in some parts you need to climb angles more than 90 degrees.
However, we have a really great time and experience and strongly recommend to visit and feel adventure.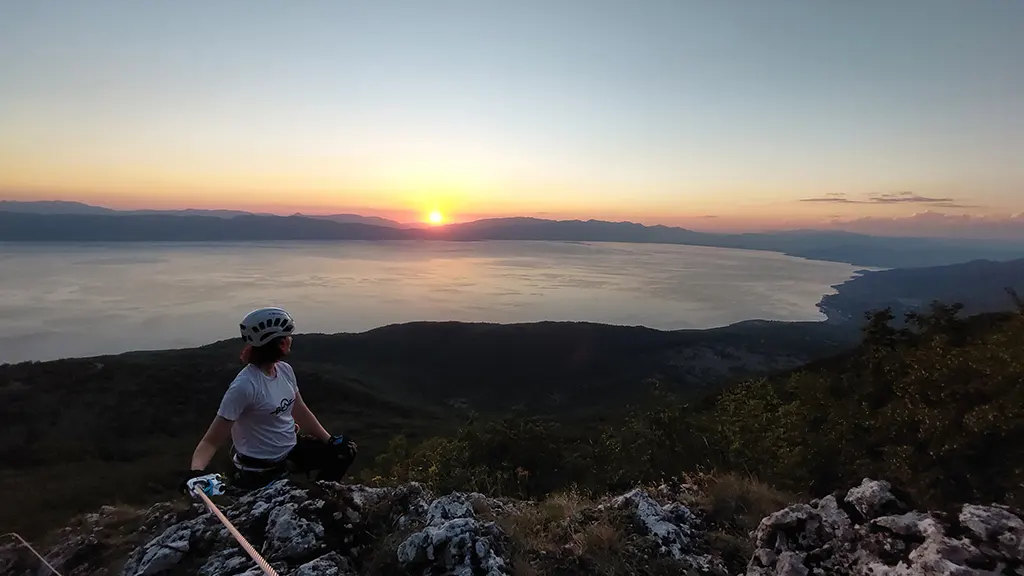 What you need for this adventure:
Climbing Harness
Via Ferrata Set / Lanyard
Climbing Helmet
Resting Sling (Sling & Screw-lock Carabiner)
Sturdy Shoes
Via Ferrata Gloves (optional)
Backpack